NCPA Webinars
Join us for a live one-hour webinar to discuss topical information for pharmacists and pharmacy owners.

We are bringing you a new learning opportunity, NCPA's Business Booster by NCPA Corporate members. Register for one or all of our upcoming webinars:
Upcoming Topics
Beyond the Counter: Leveraging Clinical Opportunities for Success, Presented by Transaction Data Systems
3/28/2023 at 2-3 p.m. ET
Examine how a technology-integrated platform can aid pharmacies to overcome the barriers faced when implementing clinical programs that are essential to diversify revenue.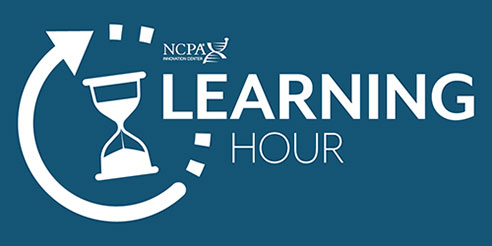 CE Learning Hour Discussions
Upcoming Topics
Maximizing DSME: Effective Strategies for Prescriber Marketing and Patient Recruitment
4/12/2023 at 3 p.m. ET
Ready to take your diabetes education to the next level? Join us for an exciting Learning Hour with DSME expert Travis Wolff, where he'll reveal tips and tricks for marketing and promoting DSME to both patients and prescribers. Discover how to communicate the unique benefits of your program, reach new patients, and build strong relationships with other health care providers in your community. Don't miss out on this exclusive opportunity to elevate your service and stand out from the competition!
Advocacy Webinars
Upcoming Topics
Financial Tips to Treating the DIR Hangover
3/29/2023 at 8 p.m. ET
How are you preparing for the DIR hangover? NCPA is preparing a series of webinars and materials to ease the pain. The premiere webinar features pharmacy finance experts Scotty and Olin Sykes as we talk through financial tips to get you ready for upcoming DIR changes and advocacy updates. If you've already heard our podcast on financial tips for upcoming DIR changes, we've taken a look at questions you have and made time to answer them. Register today and stay tuned for more resources to come!
CE Webinar Archive
Miss a prior CE Webinar? Visit ncpa.org/learn to find our entire catalog of on Demand CE course offerings