America's Pharmacist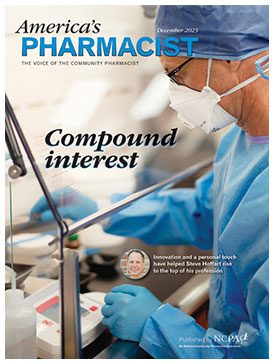 America's Pharmacist®, the official magazine of the National Community Pharmacists Association (NCPA), reaches every independent pharmacy in the United States—nearly 19,400 locations.
Use your email address on file and password to access this month's issue.
Featured articles include:
Looking for an issue? See the years below for a collection of America's Pharmacist® back issues, available to NCPA members only. It contains files in PDF format.
As an NCPA member, if you would prefer to simply access America's Pharmacist online and to opt out of having the print edition of America's Pharmacist delivered to you, please contact us.