Pharmacy Education Opportunities
Whether you are a pharmacy owner, staff pharmacist, or pharmacy technician, NCPA can help you meet your continuing education requirements through a mix of live and online CE activities.
Questions or Need Assistance? Click Here to fill out the NCPA Education Contact Form.
Open to all pharmacy owners, staff pharmacists, and pharmacy technicians, the NCPA Learning Center is a place to complete continuing pharmacy education requirements.
NCPA Digest Sponsored By Cardinal Health
NCPA is pleased to present you with the NCPA Digest, sponsored by Cardinal Health. The Digest is a summary of selected financial and demographic information that illustrates the independent community pharmacy market and the valuable services these pharmacies deliver to their patients. It is the most comprehensive report on independent community pharmacy available. Historically, the NCPA Digest has utilized NCPDP data as the base for its pharmacy count analysis. Consistent normalization to the NCPDP data has been conducted annually to produce NCPA's final pharmacy counts as published in the Digest. Starting with this release of the 2021 Digest, NCPA moved to IQVIA, the leading source for pharmaceutical data in the industry, as our benchmark for store counts.
Learn More
Documentary: Vaccination from the Misinformation Virus
This one hour documentary helps address vaccine concerns by explaining why vaccines are safe, crucial to community health and save millions of lives annually.
Learn More
NCPA Innovation Center/ CPESN Community Pharmacy Fellowship
The NCPA Innovation Center/ CPESN Community Pharmacy Fellowship is an intensive 12-month training program open to all practicing pharmacists working at a CPESN® USA pharmacy. CPESN pharmacies can specifically hire a fellow or enroll a current employee in the fellowship. The fellows would participate in regular discussion groups with their co-fellows, as well as, educational webinars on core topics led by a centralized faculty including luminaries and ACT faculty that instruct them how to implement clinical services.
Learn More
Thinking Outside the Vial
Launching mid-August of 2020, this six-part series will dive into how you can address some of the most common disease states with tactics beyond medications. Functional medicine pharmacists and thought leaders, Lara Zakaria and Suzanne Keyes, will lead you through top disease states and how you can address them with a biological, systems-based approach.
Learn More
Creating Health
Obesity is the symptom of the body adapting and adjusting to its current culture and environment. Medication, genetics, culture? How can we help our patients?
Learn More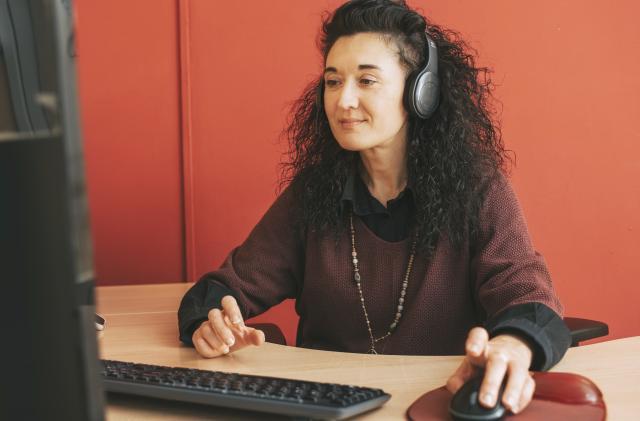 Webinars
Pharmacy owners and future pharmacy owners tune in the second Wednesday of every month to discover new ideas and ways to succeed in pharmacy ownership.
Learn more
Executive Residency
The NCPA Executive Residency is a springboard into a career of association work or independent practice that will provide you with distinction as a future leader in the health care field.
Learn More
Community Pharmacy Start-Up Benchmarking Report
Start-up pharmacies have traditionally had limited ability to evaluate their performance versus other new pharmacies in their first five years of business. For the third year, NCPA has addressed this gap in benchmarking data by producing the 2020 Community Pharmacy Start-up Benchmarking Report, sponsored by CPA.
Learn More