Pharmacy Education Opportunities
Whether you are a pharmacy owner, staff pharmacist, or pharmacy technician, NCPA can help you meet your continuing education requirements through a mix of live and online CE activities.
Questions or Need Assistance? Click Here to fill out the NCPA Education Contact Form.
Open to all pharmacy owners, staff pharmacists, and pharmacy technicians, the NCPA Learning Center is a place to complete continuing pharmacy education requirements.
Growth & Profitability Programs
Grow your pharmacies, empower your staff, and boost your profits with these interactive NCPA Innovation Center programs.
Pharmacy-Based Point-of-Care Testing Certificate Program
The Business of Long-Term Care Workshop
Pharmacy Ownership Workshop
Enhanced Services Boot Camp
Creating Health: Pharmacist-Led Lifestyle & Weight Management
Thinking Outside the Vial
Explore Programs
NCPA Innovation Center/ CPESN Community Pharmacy Fellowship
The NCPA Innovation Center/ CPESN Community Pharmacy Fellowship is an intensive 12-month training program open to all practicing pharmacists working at a CPESN® USA pharmacy. CPESN pharmacies can specifically hire a fellow or enroll a current employee in the fellowship. The fellows would participate in regular discussion groups with their co-fellows, as well as, educational webinars on core topics led by a centralized faculty including luminaries and ACT faculty that instruct them how to implement clinical services.
Learn More
Thinking Outside the Vial
This six-part series will dive into how you can address some of the most common disease states with tactics beyond medications. Functional medicine pharmacists and thought leaders, Lara Zakaria and Suzanne Keyes, will lead you through top disease states and how you can address them with a biological, systems-based approach.
Learn More
Creating Health
Obesity is the symptom of the body adapting and adjusting to its current culture and environment. Medication, genetics, culture? How can we help our patients?
Learn More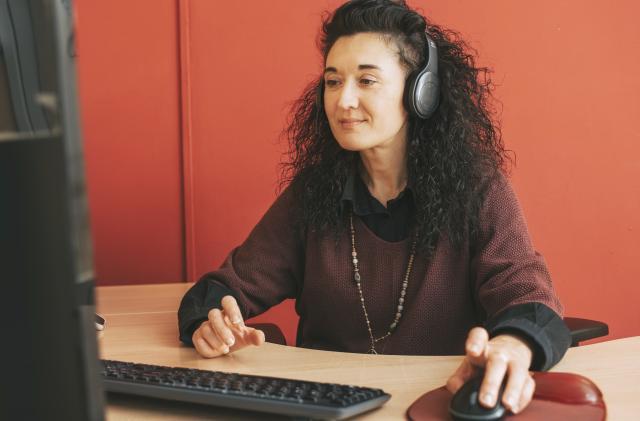 Webinars
Pharmacy owners and future pharmacy owners tune in the second Wednesday of every month to discover new ideas and ways to succeed in pharmacy ownership.
Learn more
Executive Residency
The NCPA Executive Residency is a springboard into a career of association work or independent practice that will provide you with distinction as a future leader in the health care field.
Learn More
Diabetes Self-Management Education (DSME)
Diabetes Accreditation Boot Camp, brought to you by PharmFurther and the NCPA Innovation Center is a turn-key online course that will help prepare you for DSME accreditation so you can finally start billing Medicare and other payers for the diabetes education you provide.
Learn More