Executive Residency
DEVELOP YOUR EXECUTIVE LEADERSHIP SKILLS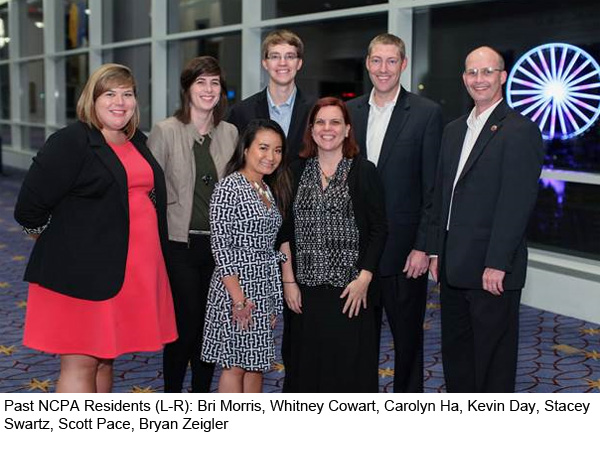 The NCPA Executive Residency is a springboard into a career of association work or independent practice that will provide you with distinction as a future leader in the health care field. The executive residency, conducted at NCPA Headquarters in Alexandria, VA, helps distinguish you from your fellow graduates by opening doors to new and rewarding opportunities in numerous areas of pharmacy and health care.
NCPA's headquarters is located in Old Town Alexandria, and is just steps away from the King Street Metro station. Alexandria, hometown of George Washington, is rich in tradition, with a history that dates back more than 350 years. Alexandria is also only five miles from the heart of downtown Washington D.C. The District of Columbia is home to the National Mall, historic monuments, the Smithsonian, and many other attractions. It also boasts a variety of unique neighborhoods, each with its own style, one-of-a-kind restaurants, shops, and plenty of nightlife.
Are you going to ASHP's Midyear Clinical Meeting in December? Schedule a time to meet with NCPA's Executive Resident, Brooklyn Morgan, to learn more about our Association Management Residency Program. And if you already plan to apply for the position, be sure to introduce yourself. Whether you want to grab coffee, lunch, a drink, or just chat between programming, this is the perfect way to learn more about our unique program from first-hand experience.
APPLICATION:
For further details on the NCPA Executive Residency application please contact NCPA's current resident, Brooklyn Morgan at brooklyn.morgan@ncpa.org. 
NCPA Executive Residents:
2023-2024:
Brooklyn Morgan, PharmD
Bio Coming Soon


2022-2023:
Benjamin Ostebee, PharmD
Bio


2021-2022:
Jessica Satterfield, PharmD, MBA
Bio


2020-2021:
Erin Selby, PharmD
Bio

2018-2020:
Elise Damman, PharmD, CHWC
Bio

2017-2018:
Allie Jo Shipman, PharmD, MBA
Bio

2016-2017:
Alexander Tu, PharmD
Bio

2014-2016:
Kevin Day, PharmD
Bio
2013-2014:
Bri Morris, PharmD
Bio

2012-2013:
Whitney Cowart, PharmD
Bio

2011-2012:
Jane Hong, PharmD
Bio

2009-2010:
Caity Frail, PharmD
Bio
2008-2009:
Carolyn Ha, PharmD
Bio

2007-2008:
Judith Okafor, PharmD
Bio

2006-2007:
Bryan Ziegler, PharmD
Bio

2005-2006:
Jackie Lopez, PharmD
Bio
2004-2005:
Linda Mick, PharmD
Bio

2003-2004:
Stacy Swartz, PharmD
Bio

2002-2003:
Scott Pace, PharmD
Bio

2001-2002:
Tom Murry, PharmD
Bio