Student Leadership Council
DEVELOP YOUR LEADERSHIP SKILLS
The NCPA Student Leadership Council exists to represent student pharmacist members of the association. The SLC promotes the profession of pharmacy and the role of independent community pharmacists, and they work to ensure effective communication between NCPA Student Chapters and the NCPA Department of Student Affairs. The SLC also supports the development of future leaders in community pharmacy by recognizing and encouraging student pharmacists who have a strong interest in entrepreneurship and independent pharmacy.
Meet Your SLC
Region 1
Region2
Region 3
Region 4
Region 5
Region 6
Region 7
Region 8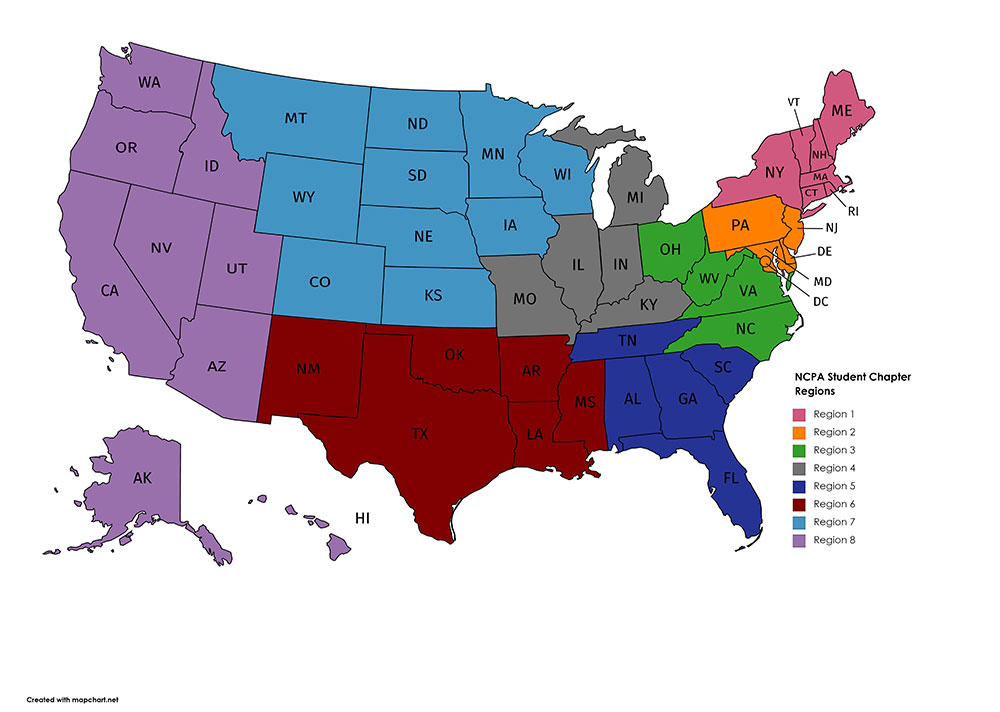 Position Information
The SLC is comprised of 16 student members who each serve a two-year term. SLC members serving in the first year of their term are Junior Members, and those serving in the second year of their term are Senior Members. Eight new SLC members are appointed each year, and only one student may be appointed from the same school or college of pharmacy per year. All SLC members must have held an office on the chapter level and must be current NCPA members.
Timeline
Completed SLC applications must be submitted by March 31, and applicants are notified of their appointment status by May 1. Junior SLC members will begin their term May 1 and are expected to attend the virtual NCPA Leadership Retreat in June.
The application is available here.