Walter Hughes, RPh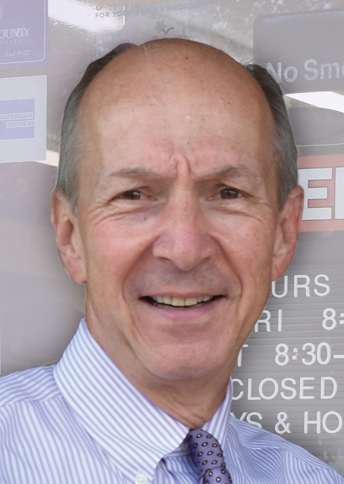 PHARMACY: Sadler Hughes Apothecary, Clinton, S.C.
AGE: 65
FAMILY: Married to Patricia Sadler; three children, Walter Jr., Virginia, and Caroline.
EDUCATION: University of South Carolina College of Pharmacy, 1979.
HARD TIMES: Sadler Apothecary opened in 1917. The pharmacy has stayed open through two world wars, the Depression, mill closings, and other lean times. Sometimes the pharmacists would dispense prescriptions one pill at a time to help cash-strapped folks.
LIFE LESSONS: Walter grew up in Clinton. He had no thoughts of becoming a pharmacist but as a teen, he needed a part-time job. His mother suggested he apply at Sadler's. He got a job working for Rufus Sadler Jr., whose father had opened the pharmacy in 1917. He credits Sadler with instilling in him values and a work ethic he holds to this day.
THE BOSS'S DAUGHTER: Walter went to school with Patricia Sadler, but it wasn't until they were in college that they went out together. After pharmacy school, he returned to Clinton and worked at Sadler's, but just for a year. He and Patricia moved to Charleston (175 miles away) so she could attend medical school. Six years later, they returned to Clinton. When Rufus retired in 1987, Walter bought the business.
INDEPENDENT ROUTE: In Charleston, Walter worked for a chain store. He learned a lot, he says, but he was happy to return to community pharmacy. "I wanted to be able to run my own business. I knew independent pharmacy is where I wanted to be."
PHARMACY PASSION: "Patients deserve choice. We're not asking government to save us. We're asking for fairness. What the PBMs are doing has got to be illegal somehow, somewhere. Our services are in great demand. We're asking for some kind of economic certainty."
NCPA'S VALUE TO ME: "NCPA keeps us informed. I support the PAC. We have to be active."