Dear Colleague,

A couple of months ago in NCPA Executive Update, I encouraged readers to tell their story. That time I was talking about the FTC. NCPA serves as the megaphone for uniting the voices of our independent pharmacy owners. Many of you have taken action, and it's paying off on multiple issues.
On Wednesday, the PBM Transparency Act (S. 4293) passed out of the Senate Committee on Commerce by a vote of 19-9. The bill, sponsored by Sens. Maria Cantwell (D-Wash.) and Charles Grassley (R-Iowa), empowers the FTC to increase drug pricing transparency and hold PBMs accountable for unfair and deceptive practices that drive up the costs of prescription drugs at the expense of consumers. This is what pharmacy owners have been screaming about for years! NCPA endorsed the legislation, which would ban deceptive and unfair pricing schemes like spread pricing and prohibit arbitrary clawbacks of payments made to pharmacies. NCPA's grassroots team has been urging members living in states with senators on the committee to weigh in supporting the legislation. Thank you to those who took action.
For those remembering their Schoolhouse Rock, you know the next step is for the Senate Majority Leader, Sen. Chuck Schumer (D-N.Y.), to allow the bill to be voted on by the full Senate. NCPA has supported this bill from the beginning and was quoted in the Cantwell and Grassley joint press release announcing the bill. It was introduced less than a month ago so to have the committee vote on it so quickly is unusual and exceptional.
Here are the 19 senators on the committee who voted in favor of moving the bill forward. Be sure to thank them for their support of community pharmacy and the patients you serve.
| | |
| --- | --- |
| Sen. Maria Cantwell (D-Wash., chair) | Sen. Ben Ray Lujan (D-N.M.) |
| Sen. Roger Wicker (R-Miss., ranking member) | Sen. Ed Markey (D-Mass.) |
| Sen. Tammy Baldwin (D-Wisc.) | Sen. Jerry Moran (R-Kan.) |
| Sen. Richard Blumenthal (D-Conn.) | Sen. Gary Peters (D-Mich.) |
| Sen. Tammy Duckworth (D-Ill.) | Sen. Jacky Rosen (D-R.I.) |
| Sen. Shelley Moore Capito (R-W.Va.) | Sen. Brian Schatz (D-Hawaii) |
| Sen. Deb Fischer (R-Neb.) | Sen. Dan Sullivan (R-Alaska) |
| Sen. John Hickenlooper (D-Colo.) | Sen. Jon Tester (D-Mont.) |
| Sen. Amy Klobuchar (D-Minn.) | Sen. John Thune (R-S.D.) |
|   | Sen. Raphael Warnock (D-Ga.) |
And here are the nine senators on the committee who voted against moving the PBM Transparency Act forward:
Sen. Roy Blunt (R-Mo.)

Sen. Cynthia Lummis (R-Wyo.)

Sen. Marsha Blackburn (R-Tenn.)

Sen. Rick Scott (R-Fla.)

Sen. Ted Cruz (R-Texas)

Sen. Kyrsten Sinema (D-Ariz.)

Sen. Ron Johnson (R-Wisc.)

Sen. Todd Young (R-Ind.)

Sen. Mike Lee (R-Utah)
What made this success possible? Back to the megaphone mentioned above. Your stories channeled through NCPA's megaphone made it possible. Don't stop now, though. The PBMs are going apoplectic about this legislation and will try to derail it.
Also on Wednesday, NCPA co-hosted a roundtable with the American Economics Liberty Project titled "How PBMs Impact Drug Prices, Communities, and Patients." High powered speakers included FTC Chair Lina Khan, Sen. Sherrod Brown (D-Ohio) and Rep. Buddy Carter (R-Ga.) who heard from NCPA President Michele Belcher, NCPA member Randy McDonough, a physician, and a patient with psoriatic arthritis. Listen or watch the roundtable here. Listen to it on your drive, walk, or workout. It will get your blood pumping. On that roundtable, Rep. Carter talks about the value of reaching out to your members of Congress — especially to share patient stories.
This year NCPA converted our annual legislative Congressional Pharmacy Fly-In to a month of advocacy. Congress is in its in-district work period in August and most legislators will be back home. That means we want you to invite members of Congress to your pharmacy so you can take them behind the prescription counter to show them where the magic happens and share your story of the impact you have on the well-being of their constituents. NCPA will help you set up the visit. Contact us by July 15; Michael.rule@ncpa.org or just scan this QR code.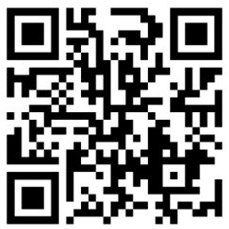 Best,

B. Douglas Hoey, Pharmacist, MBA
NCPA CEO
P.S. Don't forget: On June 28, NCPA is hosting a webinar to help you prepare for our Month of Action and keep community pharmacy in the minds of federal lawmakers. Register here to tune in. We're grateful to RxSafe, LLC, Pharmacists Mutual, and Value Drug Co. for sponsoring the webinar.
NCPA